The eyeTrust Network (ETN) is a collaborative community of like-minded and entrepreneurial eye care professionals that want the opportunity to improve, prosper and grow. We are a passionate group of eye care professionals that have a vision to provide excellence in vision care and remarkable experiences. From years of education and experience, we constantly focus on providing eye care in an environment that everyone trusts and loves to be. 
Our collaboration has empowered us to focus on exceeding expectations with the help of our core values (Trust, Teamwork, Commitment, Communication and Innovation). Our motto is "Together, we can make a difference". We understand the importance of trust and believe in our core values that support it. If you are looking for a true collaborative buying group that offers volume buying discounts, education, social network and much more, you're in luck. We appreciate all our valued members as you help the network grow and improve. Thank you for supporting us.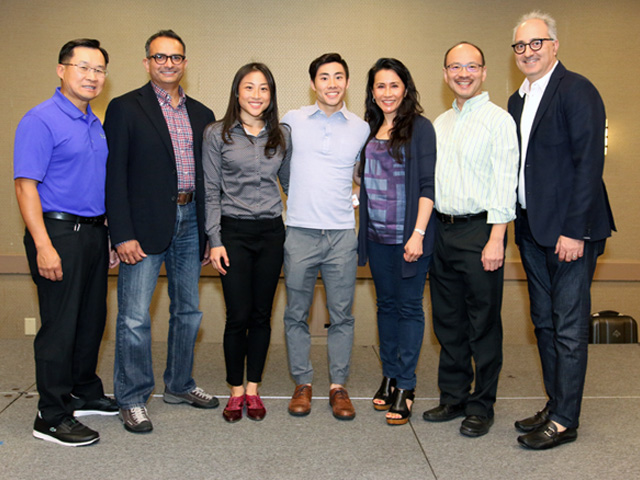 Our inspiration is from our patients. In the eyeTrust Network, we follow and share our values so that our patients understand our commitment. We try our best to connect, learn and help our patient's vision so they can accomplish their dreams and goals while living life to the fullest. As eye care professionals, we look forward to solving patient's problems and seeing them more than satisfied. We inspire agents of change because together we can make a difference. 
"The most important factor in treating a patient is to be compassionate and understanding. Communicate with the patient about their visual needs and goals. As their eye care provider, we strive to help patients understand their vision problems and direct them towards quality solutions." – Dr. Cassandra Chung
Trust: All long-term relationships rely heavily on trust. By having a high degree of integrity, we take great pride in establishing strong relationships with our members and partners.
Commitment: Our open minded philosophy helps us build and maintain lasting relationships. Our organization makes an effort to be 100% transparent. We are committed to growing and nurturing our membership.
Teamwork: We have that creative spark so we are fun and easy to work with. We enjoy each others company and that is one reason we can successfully add value to your experience.
Communication: We will focus on the art of conversation to make the membership feel welcomed and engaged. Let us share a story or a laugh to make our network events the best experience.
Innovation: Our goal is to continually develop and procure the best technologies and services available for our members. We take innovation seriously and always welcome new and creative ideas.
it's more than just eye care
Eye care and eyewear is needed everywhere. Our eye care professionals are passionate about helping others and their clinics support numerous charities to provide vision care and eyewear to people in need. We have also traveled abroad to provide eye care and eyewear to people who have limited medical access.